(ALKCV1617)
Last Updated: Over a year ago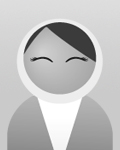 Date of Birth:
18 Mar, 1994
Nationality:
Saudi Arabia
Location:
Dammam, Saudi Arabia
You must be registered as a company with a wasl package to view contact information
- I am seeking to develop myself and gain experiences. - Joining to a group to contribute in achieving goals and reaching the highest rates of performance. - I want to be part of the success in an environment of growth and excellence.
Education
• 2012 - High School,
علمي
Dammam, Saudi Arabia